I am a wedding and portrait photographer based in Richmond, Virginia. I love to use natural light and strive to create beautiful
images that help tell your story! I have been a professional photographer for over 11 years and feel very lucky to be able to
do what I love!
When I am not photographing families, seniors or weddings, I love spending time with my family and friends.
I wouldn't want to live without coffee, sunshine, soccer games, wine, live music and vacations.
CONTACT ME
"We couldn't have been happier with our fall family photo session with Heather!! So many photographers have the skills and technical talent to produce lovely family photographs. What separates the very best from the rest of the pack are the extra considerations that make going through the process actually fun and not stressful - and that shows up in the smiles of my entire family! She put so much thought into every detail. The sceneries, the lighting, the time of day. What would make my kids laugh, what poses we would want for cards or hanging on walls, color schemes, etc. Even our final order contained unexpected elements to surprise and delight. Thank you, Heather, for a wonderful family photo session. Best ever!"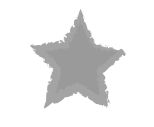 "We are so happy that we had Heather take our fall pictures. She made it so easy and fun! My kids even agreed that they would do it again next year. She was able to capture some precious moments that we will treasure for a lifetime. Thank you so much Heather!"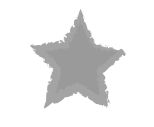 "Just completed our annual Fall Family photos with Heather and am thrilled with the pictures! This is our third year with Heather and every session is wonderful. Heather is very prepared and knows exactly which location has the best light for optimal pictures. I highly recommend Heather for any photography needs you may have."